Multibanking for SMEs: Standardised Banking APIs enable optimized cash and liquidity management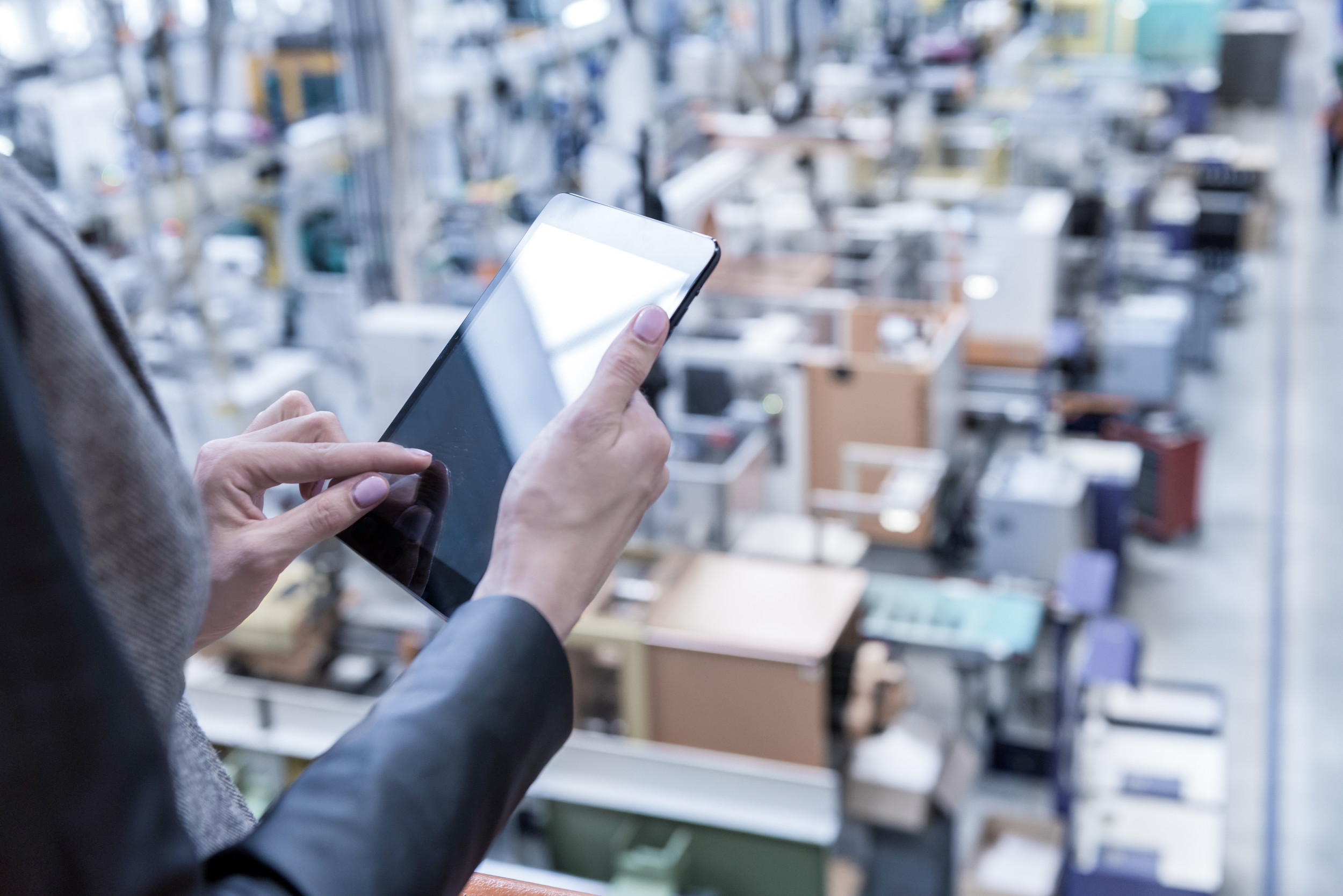 Source: iStock
22.02.2023
Multibanking for small and medium-sized enterprises (SMEs) based on standardised interfaces enable the transfer of banking and payment data. Thanks to such interfaces, transactions can also be triggered automatically on bank accounts and subsequently confirmed by the SME.
Small and medium-sized enterprises (SMEs) form the backbone of the Swiss economy: the approximately 600,000 SMEs employ about 3 million people according the Federal Statistic Office, or about two-thirds of the workforce, and generate more than half of Switzerland's gross value added. Accordingly, account and payment transactions with Swiss SMEs are part of the core business of many Swiss financial institutions (FIs).
According to a study commissioned by the State Secretariat for Economic Affairs, two thirds of Swiss SMEs have several banking relationships; more than half of SMEs with more than 10 employees have at least three banking relationships. The concept of multi-relationship is often historically grown and provides risk diversification and flexibility. However, without digitalisation and automation it reduces efficiency in cash and liquidity management or accounting. 
The problem so far
When it comes to cash and liquidity management or accounting in SMEs, this is not usually automated in Switzerland today; instead, many processes are based on manual work and are thus cost-intensive and prone to errors. These include logging into the various e-bankings, aggregating account balances and credit limits in different currencies for liquidity management or reconciling incoming and outgoing payments for accounting and invoicing. In addition to banks and SMEs, trustees, collection agencies and other service providers are also involved in these processes and, in the absence of automation, create additional costs for their manual work.
Already in the past, FIs offered so-called multi-banking services for their corporate customers. However, the automated exchange of information was based on a complex onboarding process and tailored to asynchronous processing of large amounts of data. As a result, multibanking was correspondingly time-consuming and cost-intensive. For SMEs because of multiple and varying onboarding processes to connect their different accounts and tools. For FIs and Third-Party Providers (TPPs) due to individual contracting and due diligence processes as well as maintenance of many different and often inconsistent interfaces. FIs therefore geared these services exclusively to larger companies.
The solution
Multibanking for SMEs based on standardised interfaces (application programming interfaces, APIs) enable the transfer of banking and payment data between the accounting solutions, ERP platforms or other software systems that an SME is using and its FIs. Thanks to such interfaces, transactions can also be triggered automatically on bank accounts and subsequently confirmed by the SME. The accounting solutions or other software systems are used by SMEs to create automated overviews of their finances on all accounts or to automatically manage their liquidity, their payments, invoices, etc. via intelligent rules.
Specifically, two different Banking APIs are used between the accounting solutions or other software systems and the FIs:
Account Information Service (AIS) API: This interface enables the standardised and automated reconciliation of account information. In concrete terms, this enables, for example, the reconciliation of due invoices of the SME with the incoming payments on the bank accounts. 
Payment Submission Service (PSS) API: Via this interface, accounting solutions can automatically, standardised and securely submit payments to the various FIs of the SMEs, which subsequently only have to be checked and released by the SMEs in the e-banking of his FI.
Compared to other interfaces for automated information exchange such as EBICS, SFTP, SWIFT or a manual down- and upload, APIs offer the advantages of scalable, easy to use online access in real time and thus fuel Web-based accounting solutions, ERP platforms and other software systems with faster innovation cycles. (i.e. new use cases on the same API).
The result is a win-win-win situation for SMEs, FIs and TPPs, which can lower cost and generate efficiency gains with innovative solutions.
Concrete implementation steps
First, the Banking APIs must be exposed by the FIs and the third-party software providers. Subsequently, SMEs can independently, quickly and easily link their bank accounts directly with their accounting or other TPP software.
Important to note: The exchange of account or payment information or payment instructions takes place exclusively on request and with the consent of the SMEs. In the e-banking of the connected FI, it is always transparent which software solutions have access to the respective information. The SMEs can terminate access at any time.
First applications on the Swiss market
There are two different implementation options in Switzerland to connect banks and third-party providers to offer multibanking for SMEs:
Peer-to-Peer: FIs and TPPs connect point-to-point by using the openly available APIs and standardized security and user consent procedure.
Connection via a central platform: FIs and TPPs connect via a central platform like SIX bLink to facilitate the secure exchange of data and third-party management.
Currently, a growing number of FIs and TPPs offer multibanking solutions based on one of these options.
Conclusion
Banking APIs that enable cost-effective multibanking for SMEs are a further proof of the market-oriented approach of the Swiss financial centre. With a clear and dedicated focus on customer needs, the Swiss financial market has proven and will do so even further that positive business cases can be developed of which all stakeholders are benefiting. 
Further information on Open Finance can be found here: 
Swiss Fintech Innovations – Future of Financial Services
SwissBanking: Digitalisation, Innovation & Cybersecurity - Open Banking
Open Banking Monthly (six-group.com)