Finance industry presents template for calculating Swiss Climate Scores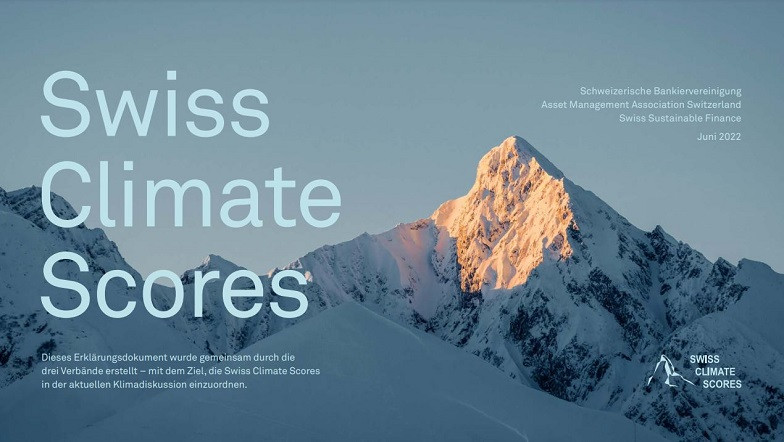 05.10.2022
The Swiss Climate Scores (SCS), introduced by the State Secretariat for International Financial Matters (SIF) in June 2022, create best-practice transparency on the alignment of financial investments with the Paris climate targets in order to promote investment decisions that contribute to the achievement of the targets. The SCS introduce six indicators based on existing and internationally established criteria and methodologies.
In order to clarify open questions, AMAS and SSF have started to create a template in a joint working group after the publication of these indicators, which ensures a standardised calculation of the different indicators and presents the results in a consistent way. Thanks to the extensive know-how of experts of the two finance industry associations, AMAS and SSF can now present an Excel template that supports Swiss actors in producing comparable reports on the Swiss Climate Scores. This template, based on expert consensus, is available to the public and provides users with the necessary definitions and calculations to better understand and report on the recommended indicators. SIF encourages financial actors to voluntarily report on these six indicators at the portfolio level in order to apply the SCS and create comparable data sets for stakeholders.
The Federal Council recommends that Swiss financial market actors apply the SCS to financial assets and client portfolios where appropriate.
This first version of the template is a starting point and will be tested by industry players.
Download the template here: Swiss Climate Scores - Swiss Sustainable Finance
Watch the event at Building Bridges 2022: Disclosing Climate: From International Sustainability Standards to the Swiss Climate Scores - BB22 - YouTube