Digital Assets and ESG investing: Investment managers predict impending booms in two high growth areas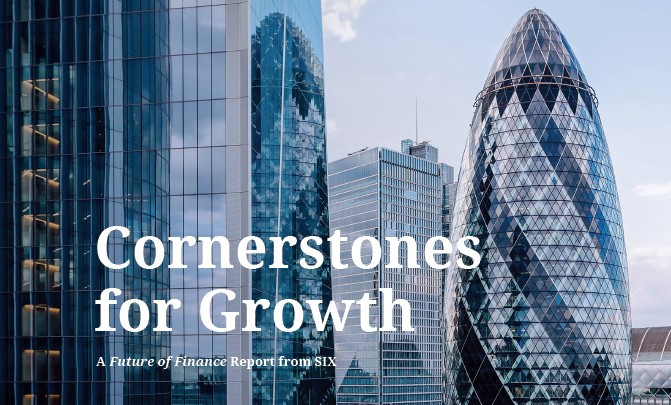 Over 60% of respondents of the study pointed to a safer trading environment as the key driver. (photo SIX)
22.06.2023 
Global members of the buy-side community are bullish on digital assets and ESG investing amid widespread dialogue on both spaces, according to new research from SIX Group.  
The study, 'Cornerstones for Growth' (a Future of Finance Report from SIX), surveyed 300 portfolio managers, asset allocators, and hedge fund managers, across Europe, Asia, and the United States.
There were strong indications from the respondents that there is a significant role to play for market infrastructure providers, data vendors, and technology providers if firms are to reach the levels of growth in each area that was broadly predicted.
The demand for extensive institutional experience was particularly felt in the digital assets arena, where confidence in the way digital assets are traded is being consistently cited as a gateway to greater adoption. Over 60% of respondents pointed to a safer trading environment as the key driver.
The challenges felt by respondents in the ESG space were more varied, with several different but equally complex issues cited as the biggest blocker to implementing an effective ESG investment strategy. These included complex reporting requirements (20.5%), accurately analyzing the ESG credentials of an asset (19.5%), and availability and quality of ESG-related data (19.2%).
Overall, respondents agreed there are strong drivers for expansion in both spaces, which have seen booms in interest over the last few years. While 84% foresee their ESG holdings growing over the next five years, 69% plan to hold digital tokens in their portfolios in the next 12 months.
Commenting on the findings, Jos Dijsselhof, CEO SIX, said: "Digital assets have significantly permeated the agendas of financial institutions, while the conversation surrounding ESG investing roars louder than ever. The findings of this research indicate investment managers recognize the significant growth potential presented by both areas, and – critically – possess strong expectations for heightened industry uptake over the coming months. Yet, at this critical juncture in their development and adoption, the buy-side must be able to rely fully on the expertise of trusted partners. Without this, realizing their growing ambitions and remaining competitive in the rapidly evolving global investment landscape seems a near insurmountable challenge."
The full Cornerstones for Growth report, part of the Future of Finance series from SIX, is available here.