COP 26: Switzerland's leading role in sustainable finance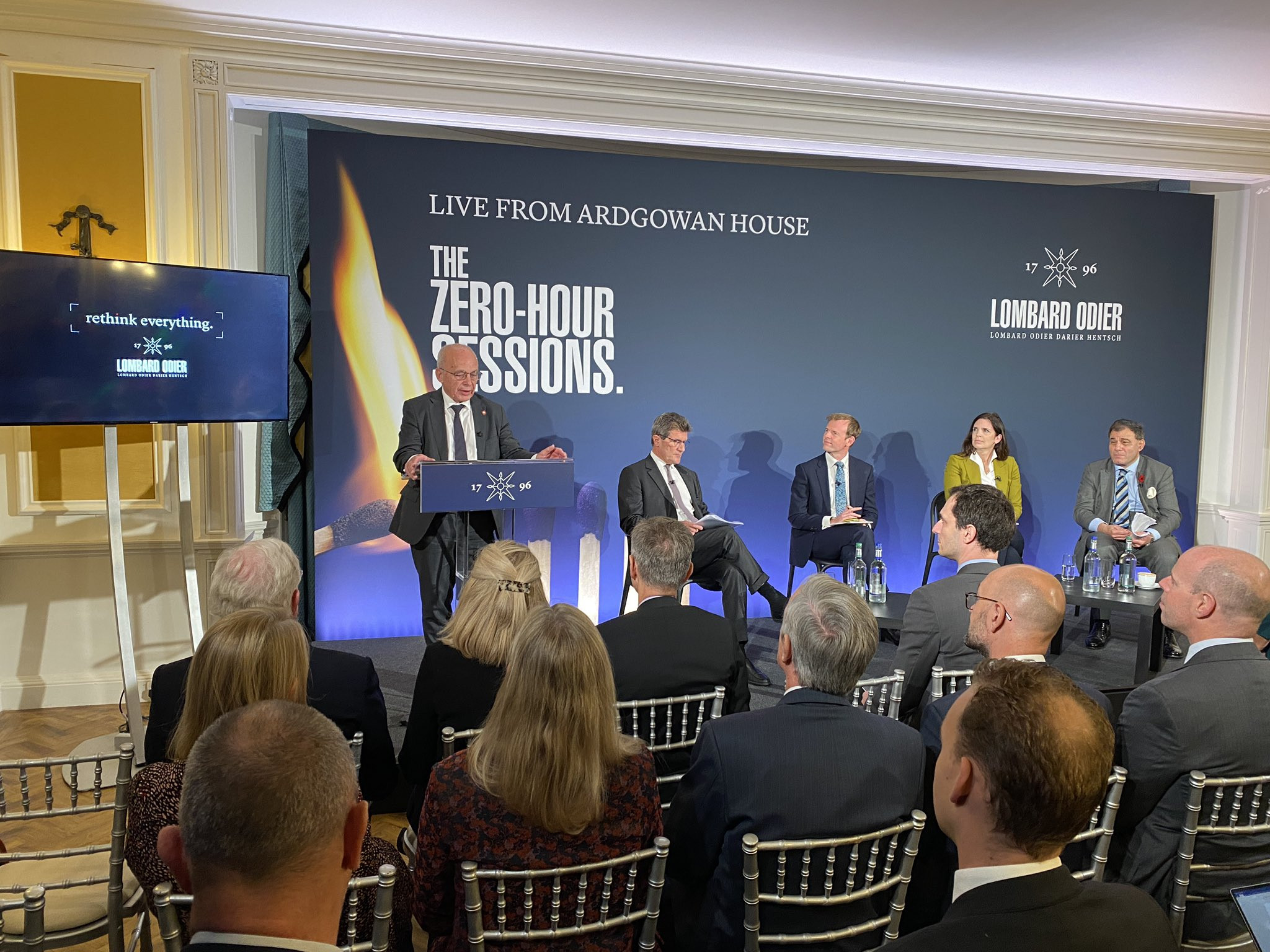 Swiss Finance Minister Ueli Maurer reaffirms Switzerland's leading role in Sustainable Finance.
05.11.2021
On 3 November, the main issue of discussion at COP26 in Glasgow was sustainable finance. "The Swiss Financial Sector should be a global hub for investors who have a positive impact on the environment and society", said Finance Minister Ueli Maurer​.
Federal Councillor Ueli Maurer and State Secretary Daniela Stoffel underlined in several high-level meetings the importance of high-quality data, which enables financial markets to take due account of environmental aspects. Greater transparency also allows investors to make decisions more efficiently, promotes innovation in the financial sector and helps to avoid greenwashing. The Swiss delegation pointet out that the external costs of environmental and climate damage caused by economic activity must be internalised in the real economy. Climate-friendly financial investments are playing an increasing role throughout the world, and the Federal Council considers sustainability to be an opportunity for the Swiss financial centre.
State Secretary Daniela Stoffel represented Switzerland at a meeting of the new standard setting body for financial climate reporting ISSB. She mentioned the need for transparency for climate sustainability and stressed the importance of international initiatives to establish comparable carbon prices. She also met with UK Secretary of State Therese Coffey to exchange views on sustainable financial investments.
State Secretary Daniela Stoffel calls for climate transparency in financial investments.
More information:
President Parmelin, Federal Councillor Sommaruga and Federal Councillor Maurer at the UN Climate Change Conference COP26 (admin.ch)
The Zero-Hour Sessions at COP26: Lombard Odier and the University of Oxford